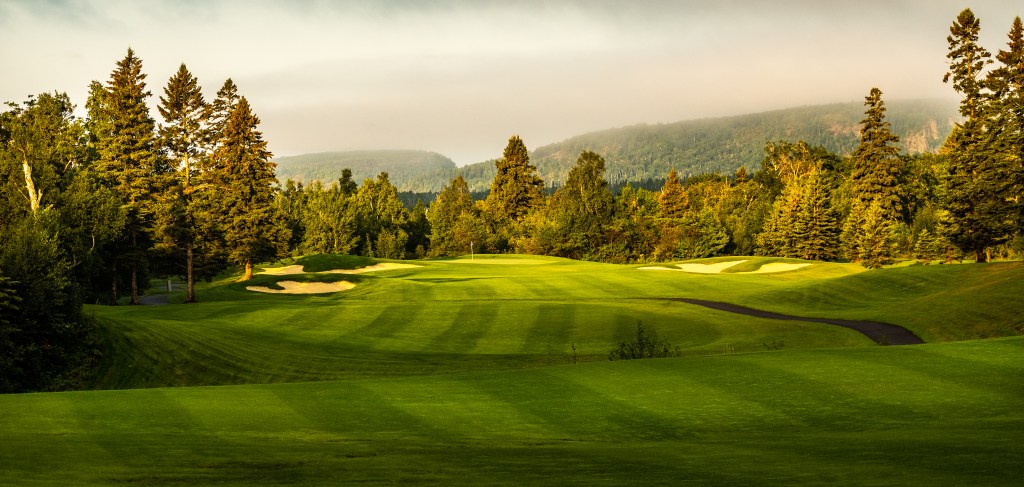 Superior National does not have lodging located at the golf course. These lodging properties listed below near the golf course offer a full variety of accommodations for families, groups and couples. Options include full-service resorts, cabins, individual vacation homes and motels. Some offer online booking for golf packages.
Contact these lodging properties listed below to learn more and book your stay.

Caribou Highlands Lodge & Residences
1.9 miles from Superior National
800-642-6036
Positioned in the Sawtooth Mountain Range over Lake Superior sits Caribou Highlands, a family favorite destination of the North Shore. Featuring indoor and outdoor pools, a village courtyard filled with games, and an onsite restaurant and bar. Enjoy gorgeous mountain views from your lodge room, condo, townhome, or spacious four-bedroom vacation home. When it's time to get away, head for the Highlands!

Eagle Ridge Resort at Lutsen Mountains
2.8 miles from Superior National
218-406-1350
Featuring a variety of studio and condominium units, Eagle Ridge Resort is set amidst the peacefull Sawtooth Mountains where guests play by day and relax by night. Each of our units overlook Moose Mountain and the Poplar River Valley and are within walking distance to all of Lutsen Mountains' amenities and services.

2.5 miles from Superior National
218-203-2809
Set amidst the Sawtooth Mountains, this hotel offers King & Queen rooms and suites. Massage on-site. Breakfast nook with snacks available for purchase.

2.8 Miles from Superior National
866-478-4552
Lutsen Sea Villas is a collection of townhomes nestled on a half-mile of pristine Lake Superior shoreline. With wood-burning fireplaces and decks offering breathtaking views of Lake Superior, this collection of cozy one and two-story townhomes will offer our guests a classic North Shore vacation experience. Located just five miles west of downtown Lutsen, the villas are the perfect home base for those looking to enjoy the region's outdoor adventures — from hiking and skiing to biking and golfing. You'll make unforgettable memories at this distinct, inspiring destination.

3 miles from Superior National
877-415-8974
CVR provides a wide variety of vacation rental homes in the northeast of Minnesota along Lake Superior's north shore from south of Duluth to the Canadian border and up the Gunflint Trail.
Visit Website
7 miles from Superior National
(218)663-7296
Explore our distinguished lakeside family of resorts – Bluefin Bay on Lake Superior, Surfside on Lake Superior, and Temperance Landing – each offering warm and friendly hospitality and unlimited access to the very best of Minnesota's North Shore. No place brings you closer to Lake Superior and to each other than the Bluefin Bay Family of Resorts. Discover unforgettable outdoor and indoor experiences complemented by breathtaking Lake Superior views, luxurious amenities, coomplementary activities, spa, culinary excellence, and one-of-a-kind accommodations.
7 miles from Superior National
218-663-7899
Experience a pleasant stay at AmericInn Lodge & Suites Tofte – Lake Superior. Located on Highway 61 and just steps from the North Shore's Bluefin Bay, our hotel offers access to year-round outdoor activities like hiking, canoeing, and golfing. Whether you're here for business or pleasure, you'll enjoy amenities such as free breakfast, an indoor pool and hot tub, and outdoor patio.
10 miles from Superior National
218-387-1112
Situated around Cascade River State Park, Cascade Lodge offers lodge rooms, cabins, and luxury homes in a peaceful, natural setting. Enjoy the on-site restaurant and tavern, views of Lake Superior, the forest and creek, direct trail access, the cozy historic lodge and more.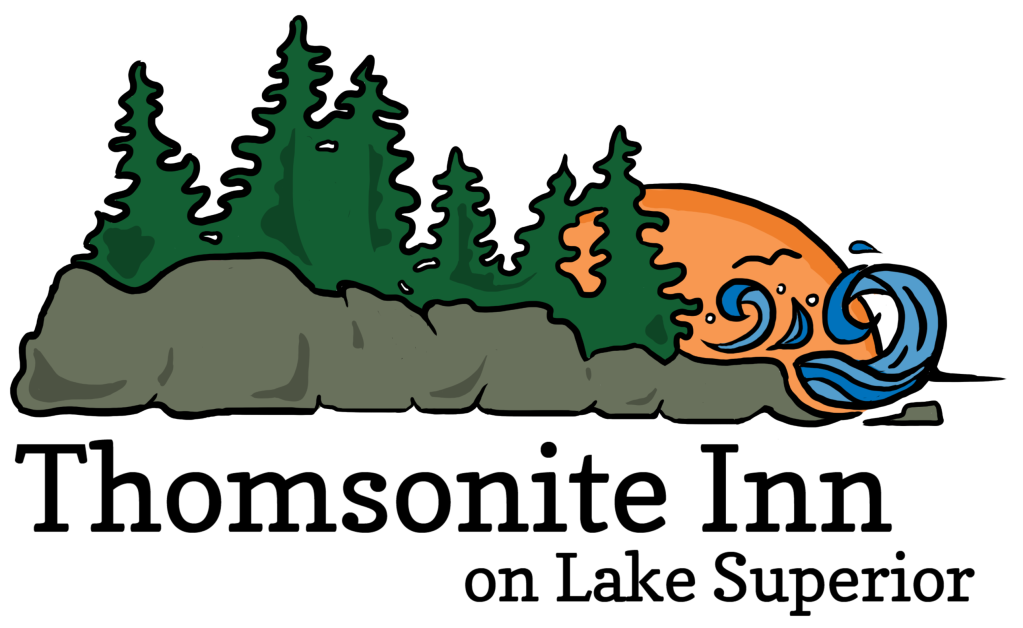 13 miles from Superior National
218-387-1532
With 500 feet of impressive Lake Superior shoreline outside your door, book your next North Shore getaway with us. This hidden lodging gem offers a variety of lodging choices and knowledgeable hosts help create a memorable vacation. It's a perfect setting to unwind and rejuvenate. We're minutes away from Superior National to the east, and Grand Marais to the west. Visit our Thomsonite Gemstone Jewelry Shop. "You Will Love Where We Live".

1/2 Mile from Superior National
800-218-8589
On the shoreline of Lutsen, Minnesota, where the Poplar River meets Lake Superior, you'll find a secluded, private cove that is home to one of the state's most iconic and historic resorts. Overlooking a large pebble beach and framed by charming bridges and Scandinavian architecture, Lutsen Resort on Lake Superior infuses the classic North Shore resort experience with modern comfort. From couple's escapes and weddings to family vacations and girlfriend getaways, our diverse array of accommodations can host groups of any size.