27 Holes of Resort Golf, Open to the Public
Superior National is a public golf course offering 27 holes of spectacular resort golf. Unbelievable vistas of Lake Superior and other natural features can be seen as you play around the course.
The River and Canyon nines make up the "Premier 18", our renovated course completed in 2018 by renowned golf course architect Jeffrey Brauer. The 18-holes that are played on the daily rotation. You can play 18-holes of River and Mountain if you choose. The Mountain 9 is our 9-hole course ideal for an emergency 9 or a game of FootGolf.
Perfect for scratch players, beginners, and everyone in between, everyone is welcome and encouraged to come play a round or two!
Book a Tee Time Today.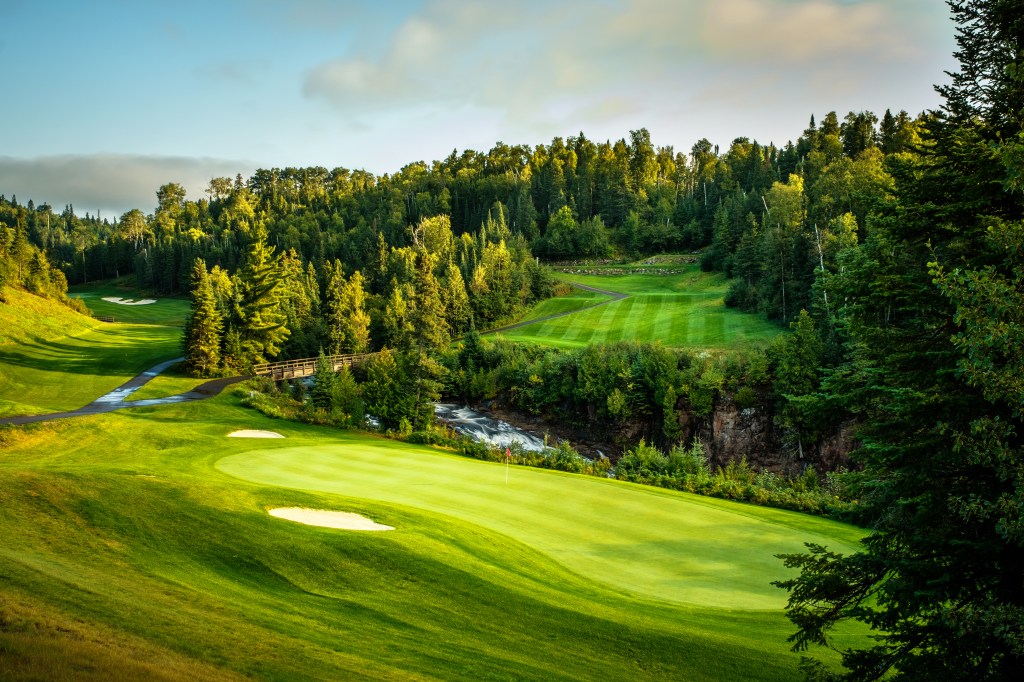 The River & Canyon 18: The Premier 18

River 9
This is the front 9 of the Premier 18. First of the renovation project started in 2013 and reopened for play in 2015. As the Poplar River cuts through, it comes into play on a few of the holes, making for a challenging, natural obstacle. This course is also marked by elevation changes – uphill on holes 2 – 5, downhill on 6-8, and back uphill on 9.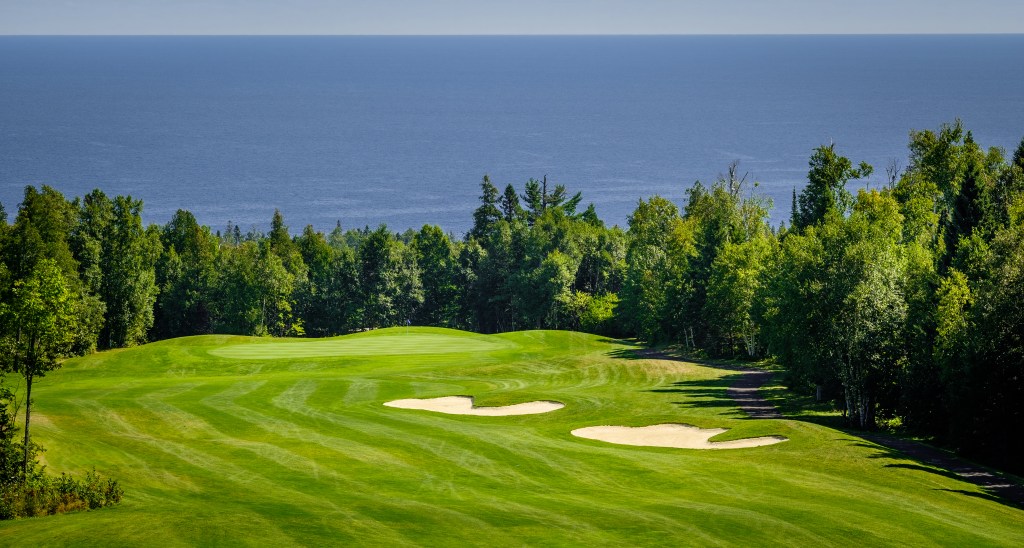 Canyon 9
The back 9 of the Primer 18. The second half of the renovation that began in 2015 when the River was reopened. This 9 holes came back into play in 2017 with a one month "soft opening" in September and full time June of 2018. Because of the dramatic valley-like terrain, some may refer to this course as "target golf." You'll want to select the right club off the tee to overcome challenges like ravine ponds, the Poplar River, and bending fairways.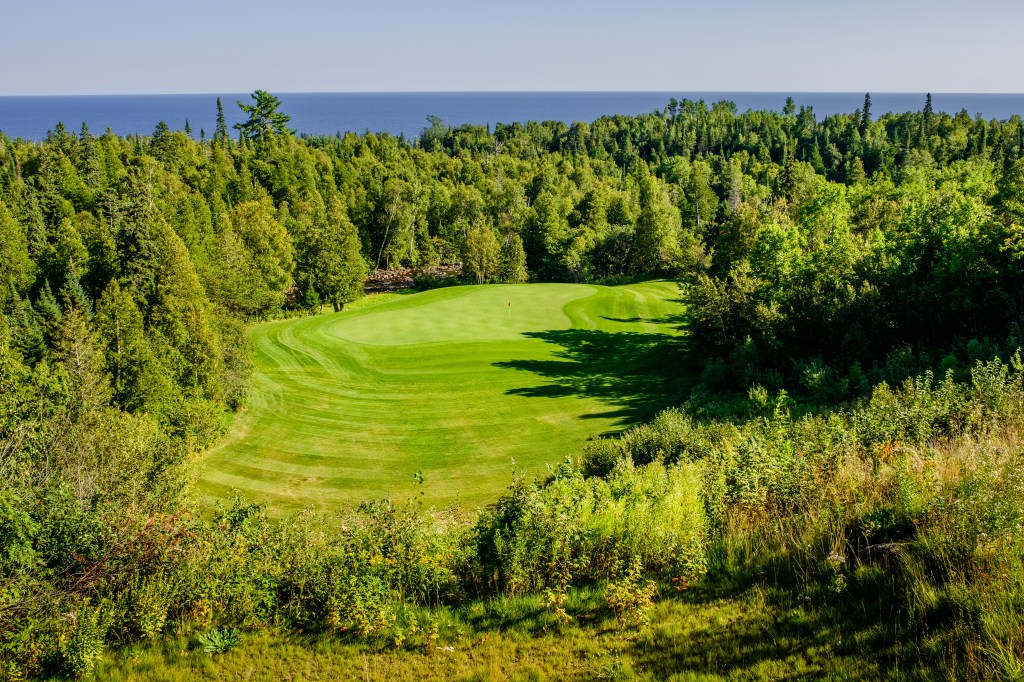 Mountain 9 & Footgolf
The Mountain 9, although not a part of the 2013-2018 renovation, is still a good test of golf. Our staff has been eliminating troublesome bunkers, reshaping the ones we still have, adding new teeing grounds and improving the course conditions on a continuous in-house program. Play in the natural setting of Lake Superior's Sawtooth Mountains, adjacent to the Superior National Forest . Experience nature's soundtrack at this Audubon Cooperative Sanctuary. The Mountain 9 is perfect for a quick game of 9 holes or going for a full 27.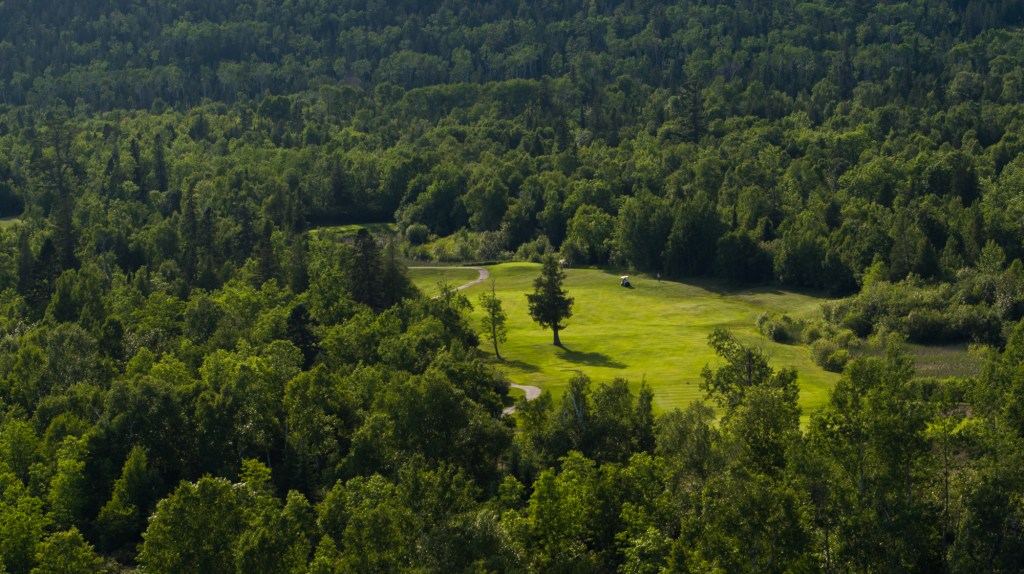 FootGolf also gets played here, making it another fun-filled activity offered on the North Shore.
Course Rating