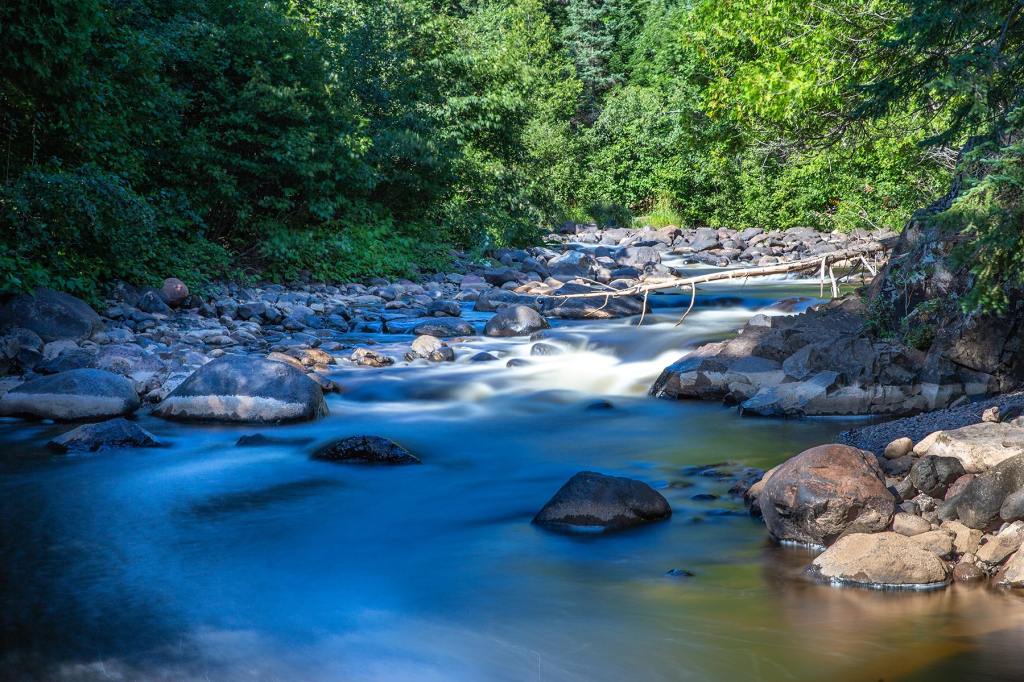 Where can you get an ocean-like view while playing a round of golf in Minnesota? Superior National. Located between the North Shore and Sawtooth Mountain Range in Lutsen, the 27-hole public golf course offers unparalleled play set against some of Minnesota's most untamed beauty.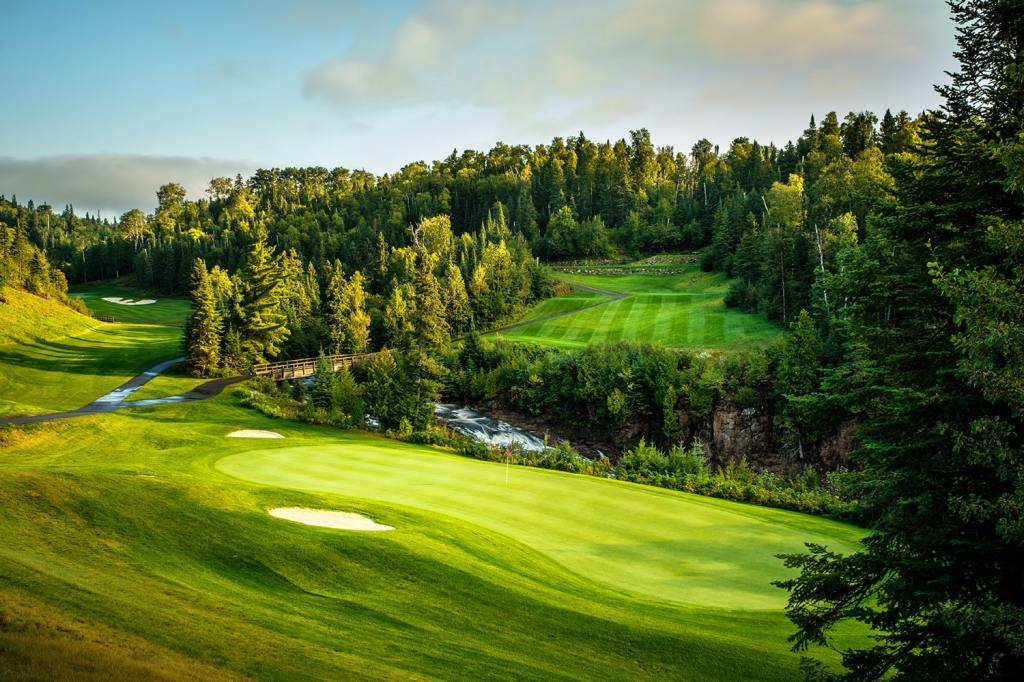 Immersed in Nature
When playing at Superior National you'll be able to take in the spectacular views of Lake Superior, Sawtooth Mountains, Poplar River and all the forestry. The course is also a certified Audubon Cooperative Sanctuary, so you may find yourself sharing the links with deer, fox, timber wolf, owls, bald eagles or moose.
The Premier 18
Made up of the River and Canyon nines, this course is played on daily rotation and features a healthy dose of dramatic terrain and natural obstacles.
On the front nine, or the "River" course, Golfers will get plenty of practice on their uphill and downhill games thanks to several elevation changes. The Poplar River also cuts through many holes, adding to the challenge.
On the Canyon course back nine, players are up against dramatic, valley-like terrain that's often referred to as "target golf." Choosing the right club off the tee will be key to clearing all the challenges, including ravine ponds, the Poplar River and bending fairways.
The Mountain 9
This course is ideal for that emergency round of nine holes or if you want to make it a full 27. It's also great for kids who are interested in hitting the links. On Mountain 9 juniors can play free with a paid adult.
Like the rest of Superior National, on this course you'll experience some of the area's challenging terrain and be able to take in the breathtaking views of the Sawtooth Mountains and Lake Superior.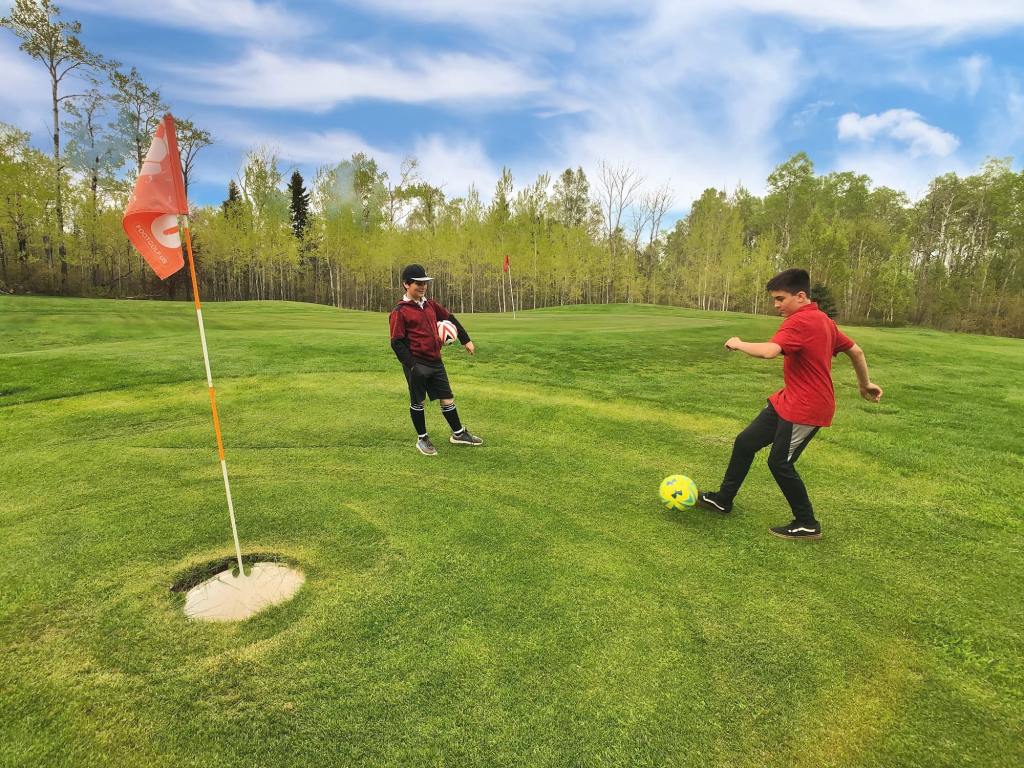 Footgolf
Played on the Mountain 9, footgolf at Superior National is a great way to have some fun while experiencing the beauty Lake Superior and the Northwoods have to offer. Footgolf is just like regular golf, but instead of a club and golf ball, you're using your foot and a soccer ball. Groups can also challenge each other with a side-by-side round.
Driving Range & Putting Green
Want to warm up your game? Check out the driving range and putting green. Superior National offers both 30- and 60-ball buckets.
The Amenities of a Championship Golf Course
After a round, refuel and relax at the Clubhouse with drinks and food, including one of the best burgers on the North Shore. The Pro Shop also offers plenty of gear with top golf brand names and lessons for those who want to perfect their game.
Upcoming Events
National Superior will feature several events this year, including a Challenge Cup on June 18 that is open to the public and a 100-hole challenge that raises funds for the Folds of Honor Foundation. You can find all of the course's upcoming events here.